Our solution is your solution
Analytical Standards, CRMs and RMs in the form of neat standards as well as single- and multi-component solutions
The LabStandard® catalog available online in this e-commerce platform includes over 4000 different analytical standards of organic and inorganic compounds available in pure form (neat), or in "single component" solutions and in "multicomponent" solutions (mixtures).
They are High Pure Compounds, stable and homogeneous and belonging to different classes of organic compounds such as: pesticides and metabolites, drugs, natural substances, mycotoxins, PAHs, PCBs, PFAS, MOSH/MOHA, labelled or not with stable isotopes.
Furthermore, the catalog contains the CRMs of all inorganic compounds (in single component and mixed solutions) that can be analyzed with ICP-OES, ICPMS and ICPMSMS techniques and Ion Chromatography (CI) or with multi-parametric colorimetric analyzers.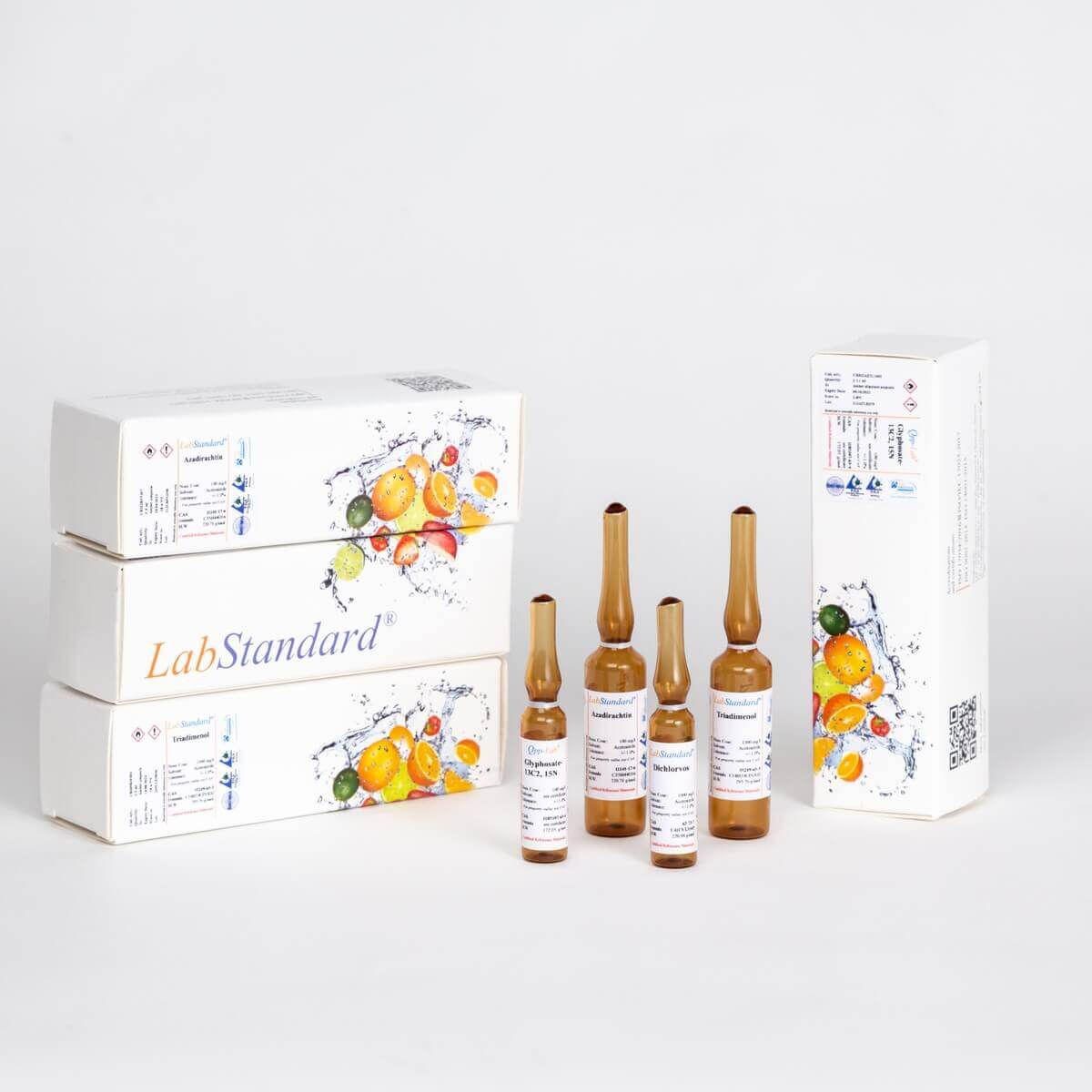 CRM, RM, Analytical Standard, ILIS
Single component
LabStandard® Single Component are solutions or neat, stable and homogeneous. Their CRM&RM or Analytical Standard or isotopically labelled (I.L.I.S.). are available,
The single component solutions drastically reduce the "Risk deriving from the Handling of Carcinogenic Substances" bringing it back to a simple low level of "Chemical Risk" because the carcinogenic substance it is in solution with a less than 0.1% concentration.
The LabStandard® Single Component are packaged in amber vials, deactivated and in an inert atmosphere for a greater guarantee of long-term stability.
Periodically new products are added to the catalog and others are "elevated" to the qualification of CRM / RM at the end of a long validation process in an ISO 17034: 2016 and ISO 17025: 2017 accredited quality system, in which the "stability at long term" is studied.
In this way, the certified property value assigned to CRM & RM includes measurement uncertainty as well as metrological traceability to the International Measurement System (SI).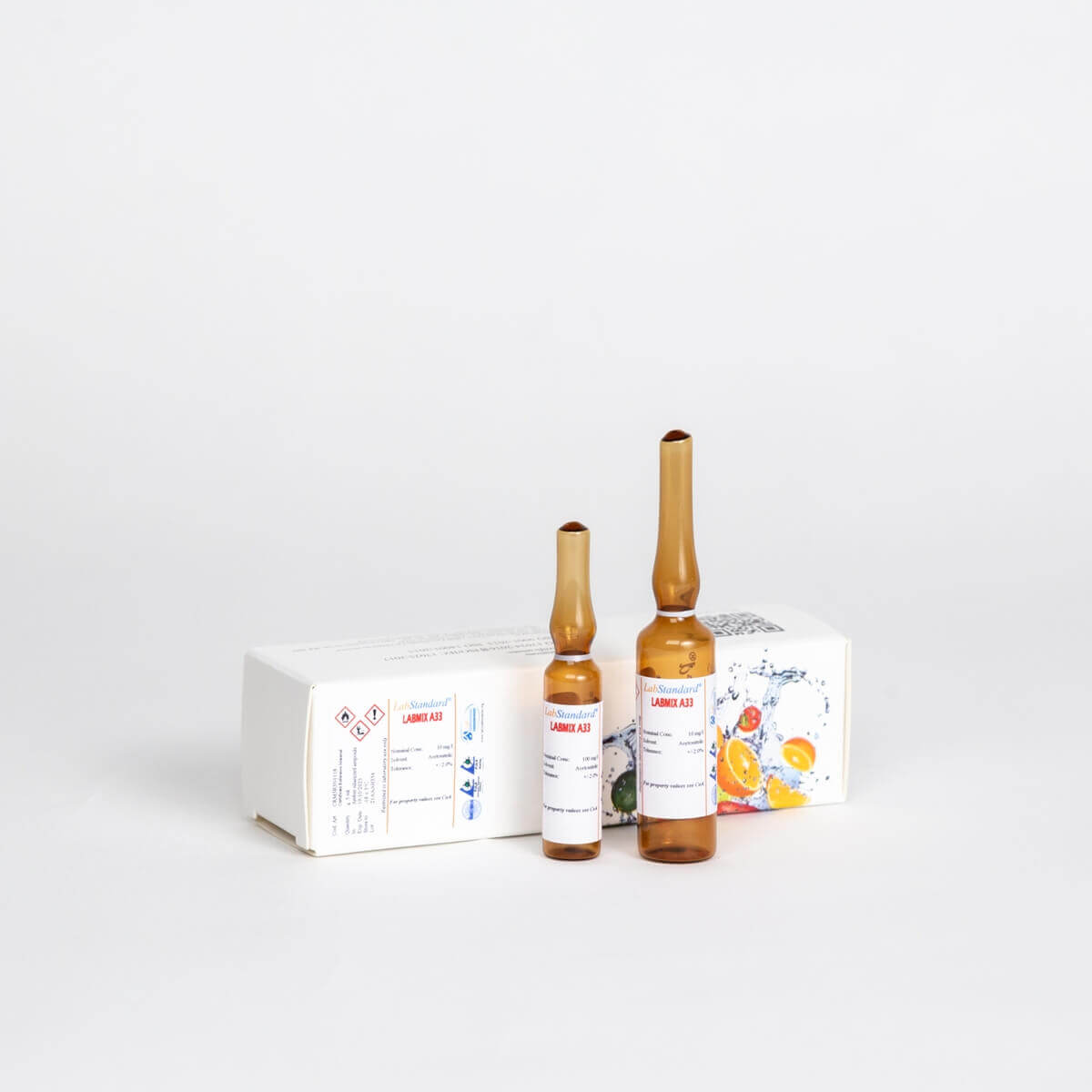 Stable mixtures and ILIS
Multicomponent Mix
Multi-component LabStandard® products (Mixtures) are the result of about twenty years of R&D activity and collaboration with Universities and Research Centers in which over 100 different mixtures of pesticides and metabolites have been designed, developed, reviewed, measured and certified, vet drugs, etc. which are characterized by homogeneity, stability and chemical and analytical compatibility.
They have been designed to meet the analytical needs of those chemical laboratories (accredited to ISO 17025 and not) in which multi-residual analyzes are carried out in environmental and food matrices. Multi-Components mix are solutions designed and produced, with the right compounds and at concentration levels that can be certified with expiration of more than 24 months even after opening the primary packaging (ampoule). The combination of these CRM mixtures make it possible to "customize" the Explorer Collection Kits on the basis of specific customer requests. We customize kits without customizing the mixtures.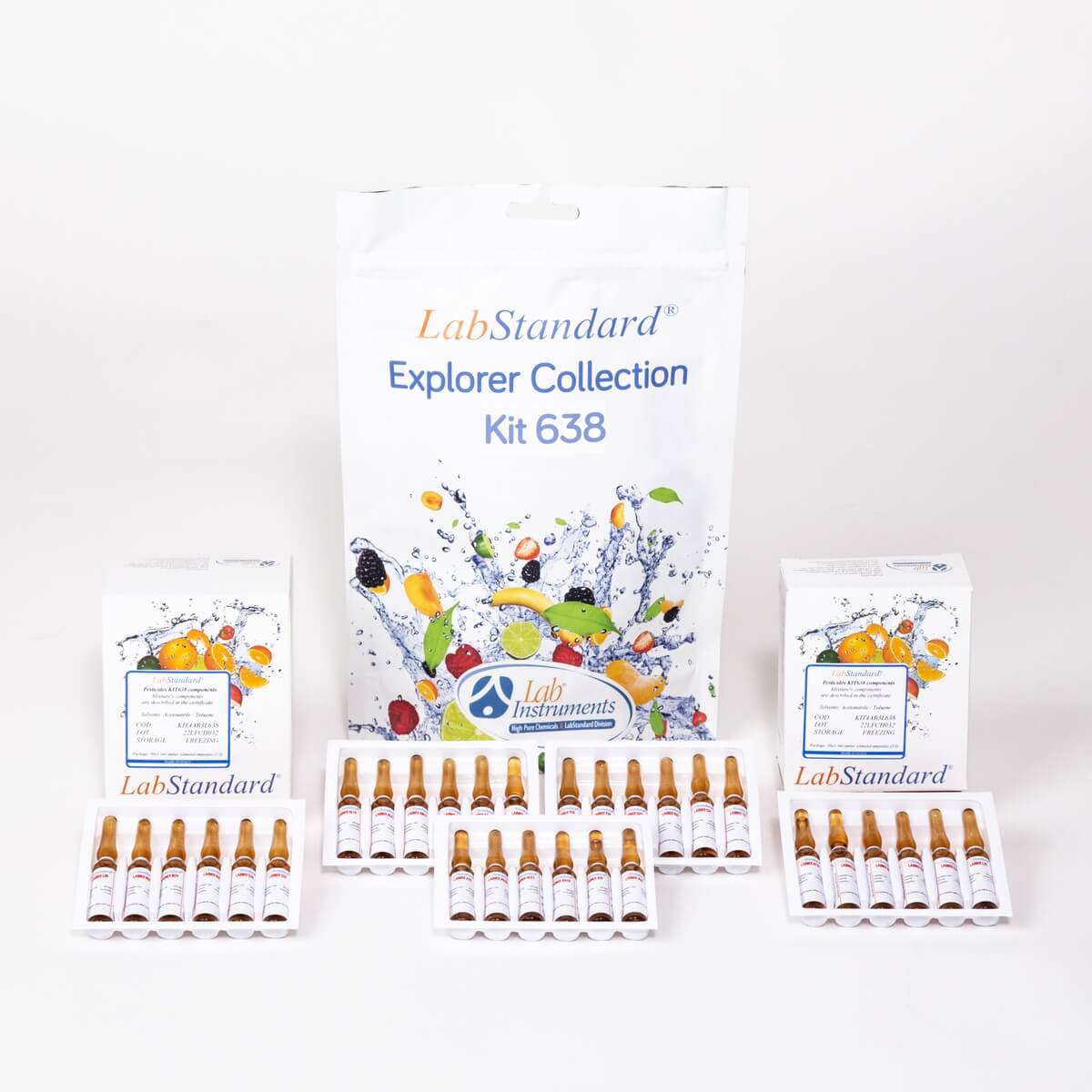 Single component + Multicomponent Mix
Explorer Collection Kits
The LabStandard® Explorer Collection Kits meet the need of chemical laboratories that carry out multi-residue analyzes of pesticides and metabolites in food matrices, to have calibrators (CRM & RM) of all the analytes measured in their laboratory that meet the requirements set out in §6.5 .2 of ISO 17025. They contain over 700 calibrators, in a limited number of CRM mixtures with all the resulting advantages in terms of data recording in LIMS, space in refrigerators, safety for operators, saving solvents and reducing waste. There are kits that correspond to the lists of substances to be monitored according to the most disparate national and international regulations for pesticide residue control in different matrices. Others comply with the pesticide monitoring lists that some international laboratory networks or large food companies have given themselves to check incoming products and raw materials. Other kits are "customized" on the "Application Notes" that the main mass spectrometer manufacturers produce for the different models of GCMSMS and LCMSMS.
Download the catalogs in the downloads area